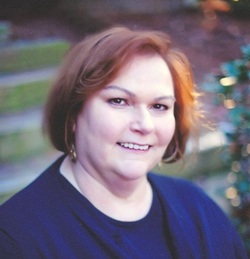 Since I was a child, I could see people's bio-plasma energy fields or auras, which I called "people's lights." Over the years I learned that people's thoughts, bodies, health, and personalities left impressions, colors, and vibrations in their auras and energy fields, which I learned to analyze.
Readings are useful because they reveal the inner workings of the unconscious, which rules the body and the mind. A reading reveals: talents, traits, the root causes of problems (such as depression) and other energetic problems. I offer pet readings, and energy readings for residential or commercial properties. Refer to
Readings and Purchases
for details.
I am also a clairvoyant who has partnered with law enforcement in five countries to find missing persons, bodies, felons, and evidence. Law enforcement should refer to my other website
anncastle.net/for-law-enforcement.html
.
I offer intensive intuitive development seminars at my other website,
www.anncastle.net.
I am an award-winning Toastmaster and available for speaking engagements or mini-seminars suitable for organizations, community groups, businesses, and conferences. Common topics include: intuition development, the paranormal, missing persons, prevention of missing children, UFOs, and consciousness. Please email me at anncastle@comcast.net
and follow Ann Castle on Facebook.
Please join my email list below. I will not spam you, and I will never sell or loan your email address to anyone.
---
---
It was inevitable that my experience with finding missing persons and my experience as a UFO investigator would culminate in a novel. My science fiction novel, Captured Souls, combines little-known facts about both subjects. It was featured in Publisher's Weekly and has received only 5-star reviews on Amazon and Barnes and Nobles websites.

Best conceptualized as Cocoon meets Independence Day, this action-packed, sci-fi thriller unites divorced parents with a rogue FBI agent to rescue an abducted daughter. Bizarre evidence based on scientific UFO theories suggest that aliens abducted the teenager. As a sinister story about an alien agenda unfolds, the mother learns the truth about her twin's death decades earlier, and the family steals a secret that changes the world.

Order a copy from Amazon below.


---